ALLISON O'NEILL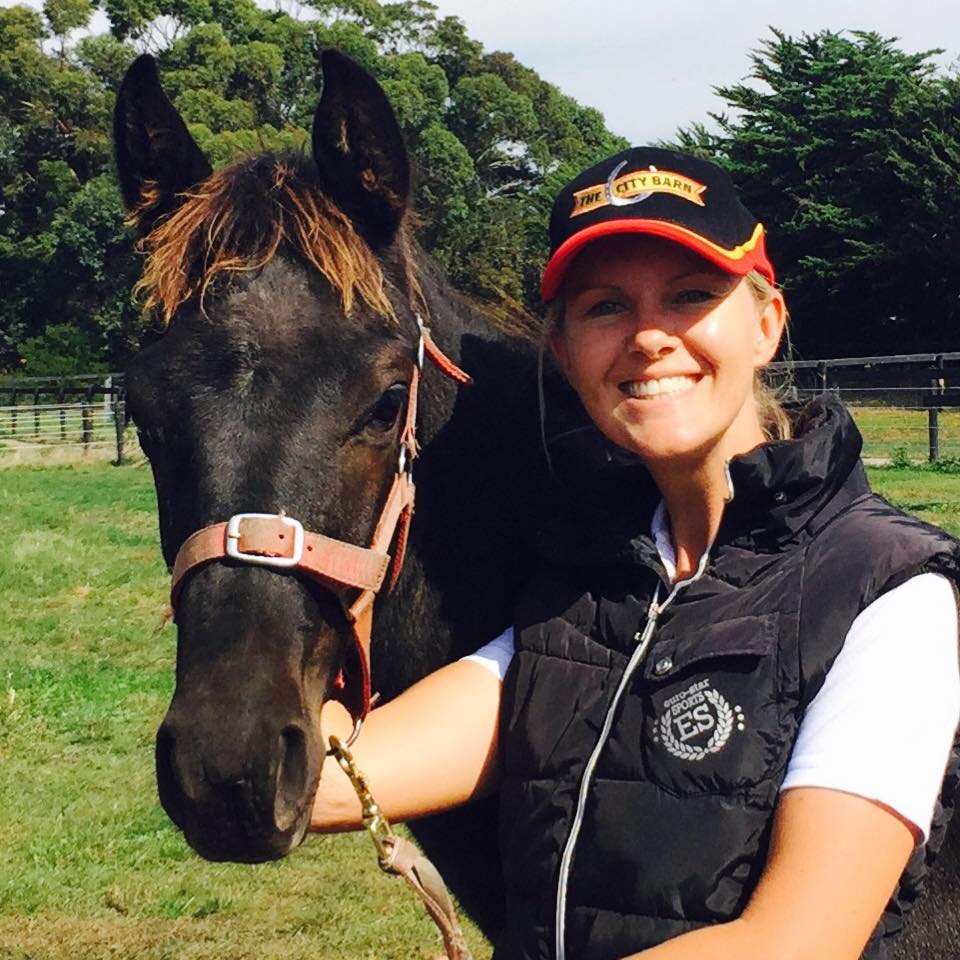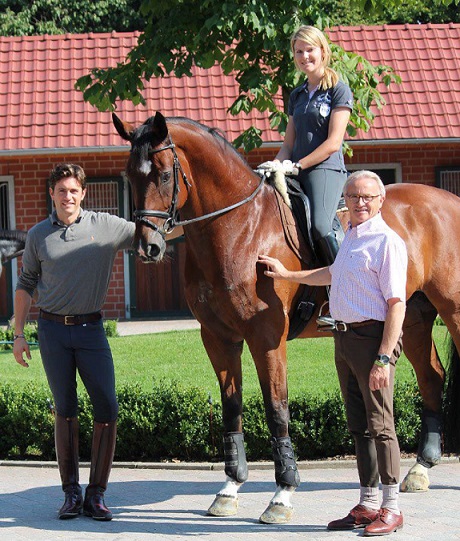 My name is Allison O'Neill but most people know me as Ally. I come from a very non-horsey family and have been riding since I was 10 years old.

My 'day job' is as a Sales Rep in the Veterinary industry and my 'after work' job is Dressage Rider, Trainer and Coach. I spend most evenings and weekends teaching and riding and love it! I am an NCAS Dressage Coach and also have a Bachelor of Business (for the day job!).

I was bitten by the dressage bug after showing TBs for many years which also carried me through all disciplines in Pony Club. I enjoyed the attention to detail and perfectionist side of showing which I think made the transition to dressage easier.

The imported stallion Prince Noir is the horse who taught me the most and who I bonded with very quickly. I am very grateful to have been given the opportunity to work with him and we competed in Small Tour FEI into his late teens and were training all of the Grand Prix work with the help of the wonderful coaches Adam Riess, Richard Weis and Linda Goller Moulds at the time. Prince was retired after an unfortunate injury to his pedal bone abruptly finished his ridden career.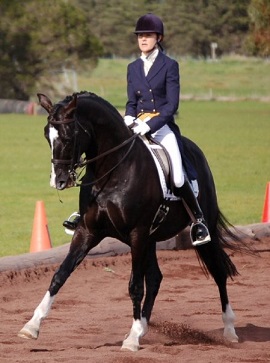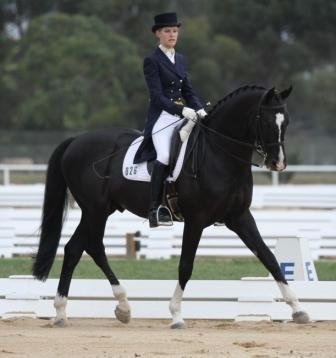 I spent some time training in Germany with Jurgen and Christoph Koschel at Hagen and rode some amazing horses. Lucky for me, my time there clashed with the German team preparing for the European Championships and I learnt so much. Im really looking forward to going back for more training in 2014.

I have been lucky enough to be partnered with some wonderful horses and ponies to achieve success at local, State and National level in competition. A 4th place on Linbil White Russian (owned by Linda Williams) at Dressage with the Stars in the 4yo class was a highlight, Victorian Novice Pony Champion on Ashcroft Hidden Secret (owned by Nicole Parsons) and the most recent at Dressage with the Stars was 4yo Australian Young Pony Champion on Roseglen Toytown owned by Alexandra Hanson.

My own horse is a 4yo mare by Lord Sinclair out of a De Niro mare called Lady DeSilva. She is at the beginning of her training but shows a great attitude in her work and I love working with her. My hopes with her are to compete all the way through to Grand Prix. I also have two very special ponies that I work with. One is the wonder pony Roseglen Toytown who just blows me away with his natural talent for Dressage. Mirinda Jack of Diamonds is a Riding Pony stallion and a late comer to the Dressage scene after a very successful showing career. He is owned by Nicole Parsons.

I am really excited to be involved with The City Barn and would like to thank Martina for her support and sponsorship. I love the range and variety of products available as well as the products that I didn't imagine even existed! No need to go trawling for products, all the hard work is done!