OUR MISSION
The City Barn has expert knowledge of Equestrian goods for horse and rider and imports quality products primarily sourced from Europe. Most of these goods have not been available in Australia until now.
The City Barn aims to provide a high level of customer service and products to suit the individual tastes.The City Barn has carefully determined prices of products to keep them affordable, but provide good value for money. We try to cater for all shapes and sizes, be it for the rider or horse ! If need be, most products can be custom made/ordered (additional costs may apply).
OWNER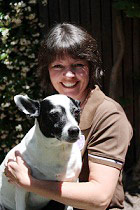 Martina Brunhuber, owner/operator of The City Barn, was born in Germany and has always been involved within the Equestrian field and passionate about all things equine. Over the years and during her regular trips back to Europe, Martina noticed a distinct lack of quality and variety of equestrian items available in the Australian market. Martina then set herself the goal of establishing a business to bring premium European styling and quality to the doorstep of equestrian riders of all disciplines in Australia. Martina has sought out boutique stores throughout Europe to provide unique, high quality and one-of-a-kind goods.

The City Barn offers a showroom by appointment only, which is conveniently located in the inner city area for people to inspect and try on Equestrian products. Free off street parking available. Customers are welcome to sit down in a relaxing atmosphere, have a coffee and discuss their equestrian needs.